China Printing Company , offset printing service. We print book, shopping paper bag, packaging paper box, catalog, diary notebook, desk calendar and sticker.

Yellow Printing Co., Ltd, founded in 2002, is dedicated to provide professional printing quality paper products in offset printing business line. After growing up and accumulating years experiences, we already obtained a high reputation and recognition both on the domestic market and overseas market in printing business.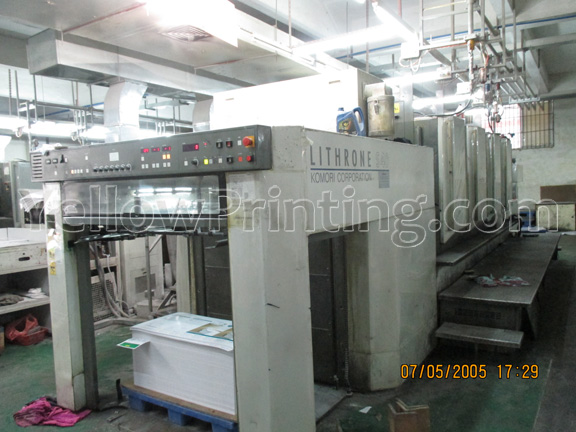 Owning the advanced printing machines and binding equipments (11 sets printing machines, 3 sets CTP, 3 sets cutting machines, 6 sets folding machines, 3 sets martini stitching machines, 1 set three-knife trimmer, 2 sets laminating machines, hot stamping machine, die-cutting machine, etc.), with our 300 sophisticated skilled workers, we already produced different kinds of paper products , such as books, paper boxes, packaging boxes, catalogs, paper bags, note books, leaflet, carbon copy invoices, sticky notes, post-it notes, memo pads, paper cubes, etc.